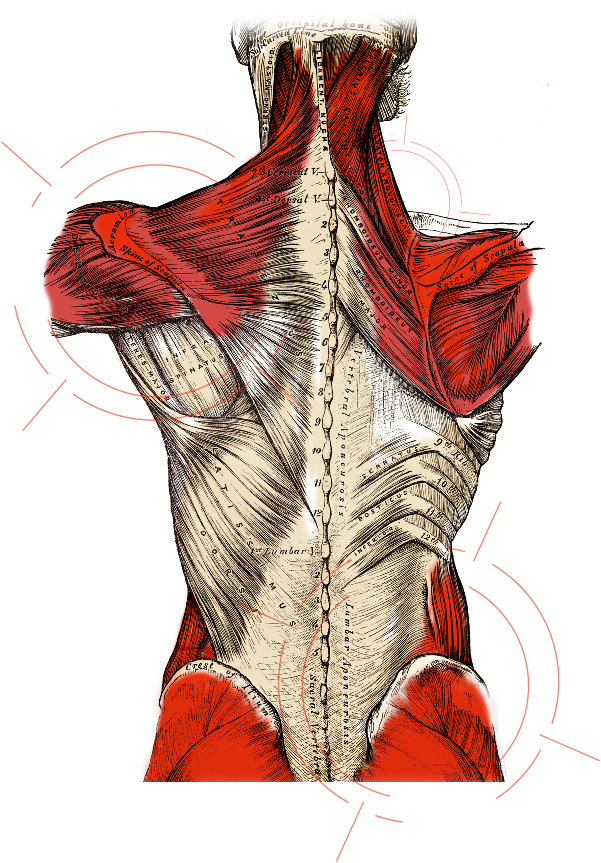 UNDERSTANDING PMR
Key hallmarks associated with polymyalgia rheumatica (PMR), such as painful inflammation, can be attributed, in part, to certain immune cells and cytokines, such as interleukin-6 (IL-6).1,2
Current guidelines establish glucocorticoids (GCs) as the standard of care; however, challenges remain such as time on therapy, relapses, and risks with the increase of GC-related toxicities.3-6
Many patients may need a PMR treatment strategy that minimizes the use of GCs.5
PMR is the second-most common inflammatory rheumatic disease after rheumatoid arthritis (RA)4

The residual lifetime risk of developing PMR in both men and women7
The risk of developing rheumatoid arthritis, as well as other inflammatory rheumatic diseases in individuals aged 60 years or older7
In the United States, the lifetime incidence rate of developing PMR is ~2%, regardless of sex.8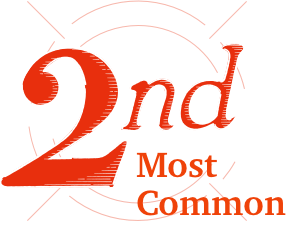 Common features of PMR may support alternative diagnoses9
Careful consideration of conditions that may mimic PMR are important.10
PMR is typically characterized by symmetrical pain, and morning stiffness in the neck, shoulders, and pelvic girdle4
To rule out other medical conditions, it is advisable to perform a complete physical investigation and basic lab tests: full blood count (FBC), urea and electrolytes (U+E), liver function tests (LFTs), calcium, creatinine kinase (CK), thyroid stimulating hormone (TSH), and immunoglobulins.10

There are no diagnostic tests specific to PMR9
All patients suspected of having PMR are recommended to complete a comprehensive physical examination with attention to neurologic, vascular, and musculoskeletal areas9
The American College of Rheumatology and the European Alliance of Associations for Rheumatology propose classification criteria for diagnosing PMR as people ≥50 years with bilateral shoulder aching and abnormal C-reactive protein concentrations or erythrocyte sedimentation rate (ESR), plus at least 4 points (without ultrasound) or 5 points or more (with ultrasound) from1:
Hip pain or restricted range of motion
Absence of other joint involvement
Ultrasound findings of bilateral shoulder abnormalities (subdeltoid bursitis, biceps tenosynovitis, or glenohumeral synovitis) or abnormalities in 1 shoulder and hip (hip synovitis, trochanteric bursitis)
If ultrasound is available, both shoulders with subdeltoid bursitis, biceps tenosynovitis, or glenohumeral synovitis
Morning stiffness lasting >45 minutes
Absence of rheumatoid factor or anti-citrullinated protein antibodies
References: 1. Gonzalez-Gay MA, Matteson EL, Castañeda S. Polymyalgia rheumatica. Lancet. 2017; 390:1700-1712. 2. Roche NE, Fulbright JW, Wagner AD, et al. Correlation of interleukin-6 production and disease activity in polymyalgia rheumatica and giant cell arteritis. Arthritis & Rheumatism. 1993;36(9):1286-1294. 3. Buttgereit F, Dejaco C, Matteson EL, Dasgupta B. Polymyalgia rheumatica and giant cell arteritis: a systematic review. JAMA. 2016;315(22):2442-2458. 4. Acharya S, Musa R. Polymyalgia Rheumatica. NCBI Bookshelf. StatPearls [Internet]. Treasure Island (FL): StatPearls Publishing; 2022. 5. Floris A, Piga M, Chessa E, et al. Long-term glucocorticoid treatment and high relapse rate remain unresolved issues in the real life management of polymyalgia rheumatica: a systematic literature review and meta-analysis. Clinical Rheum. 2022;41:19-31. 6. Mazzantini M, Torre C, Miccoli M, et al. Adverse events during longterm low-dose glucocorticoid treatment of polymyalgia rheumatica: a retrospective study. Journal Rheumatol. 2012;39(3):552-557. 7. Crowson CS, Matteson EL, Myasoedova E, et al. The lifetime risk of adult-onset rheumatoid arthritis and other inflammatory autoimmune rheumatic diseases. Arthritis & Rheumatism. 2011;63(3):633-639. 8. Muller S, Hider S, Helliwell T, et al. The epidemiology of polymyalgia rheumatica in primary care: a research protocol. BMC Musculoskeletal Disorders. 2012;13:102. 9. Kermani TA, Warrington KJ. Advances and challenges in the diagnosis and treatment of polymyalgia rheumatica. Ther Adv Musculoskel Dis. 2014;6(1):8-19. 10. Mackie SL. Polymyalgia rheumatica: pathogenesis and management. Clinical Medicine. 2013;13(4):398-400. 11. Dasgupta B, Cimmino MA, Kremers HM, et al. 2012 Provisional Classification Criteria for Polymyalgia Rheumatica. Arthritis & Rheumatism. 2012;64(4):943-954. 12. Ruta S, Rosa J, Navarta, et al. Ultrasound assessment of new onset bilateral painful shoulder in patients with polymyalgia rheumatica and rheumatoid arthritis. Clin Rheumatol. 2012;31:1383-1387.